Classes
Class Structure
The PADI Open Water Class is structures so that you will undergo classroom instruction in basic dive theory and gain a full understanding of the basic recreational scuba unit. Once instruction is complete, you will move on and perform all learned skills in an open water environment. This will take place over four dives in one weekend. It's a long weekend, but at the end of it you will be a certified for life scuba diver. Remember, even though you may be certified for life it is always beneficial and sometimes necessary to refresh your skills with a Divemaster or other experienced diver after an extended period away from the water.
The PADI course flowchart is displayed below.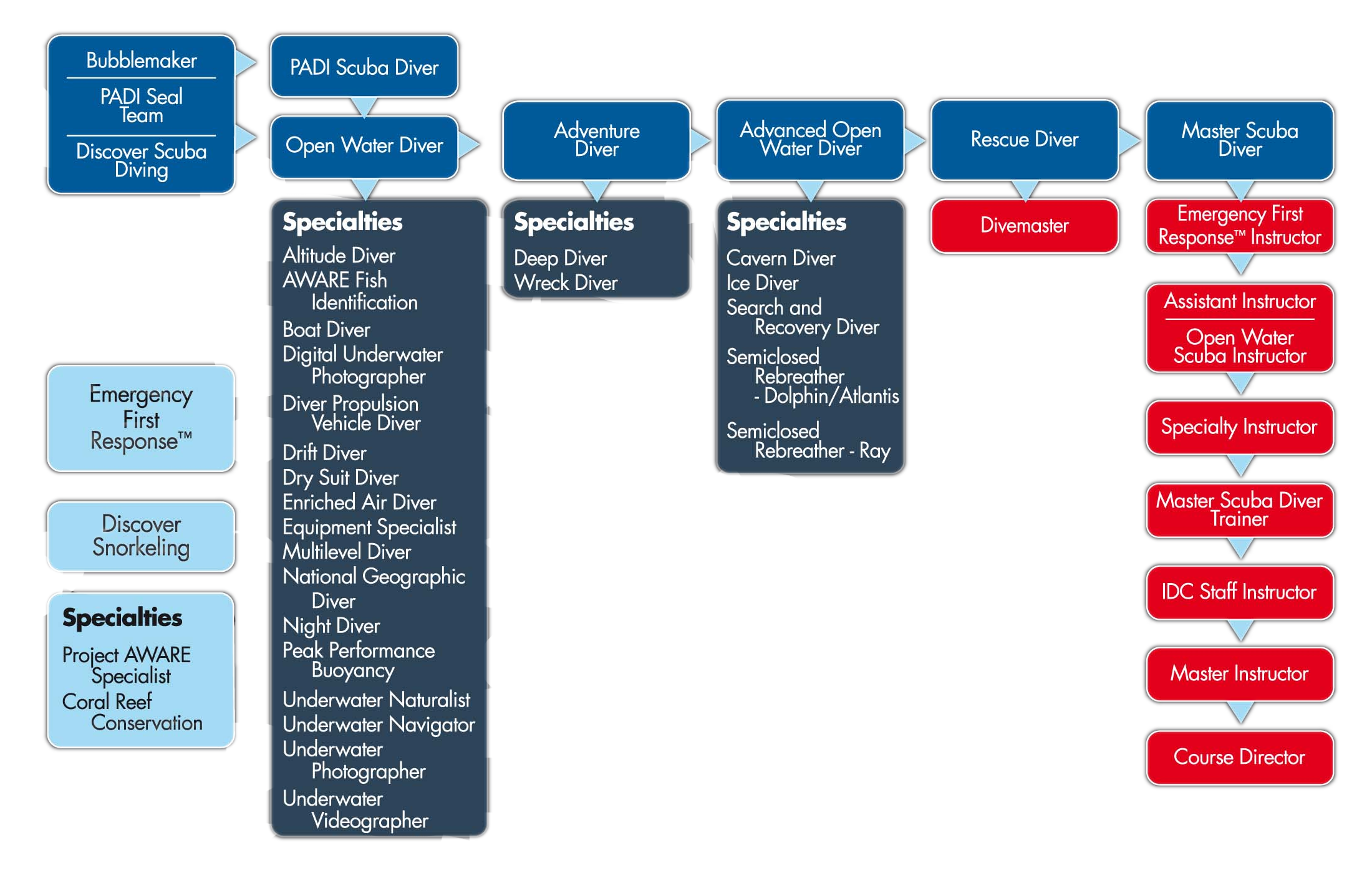 Classes Offered by The Club
We currently only offer the PADI Open Water Scuba Diver through Michigan Tech at the SDC. The cost is $475/person and it takes 2 weekends to complete.
To sign up for a class, please go here and follow the guide for registration.
If you are interested in taking any advanced courses, or an unlisted specialty course, please contact us and we might be able to set up a class for you.
Instructor, Scott Thomas

Scott Thomas is a PADI Master Scuba Diver Trainer and has been introducing people to the underwater world since 2001. He holds 14 professional SCUBA certifications and has been presented with PADI's Elite Instructor Award each year since its introduction in 2013. He loves sharing his passion for SCUBA with his students and takes great joy in watching them experience their first breath.